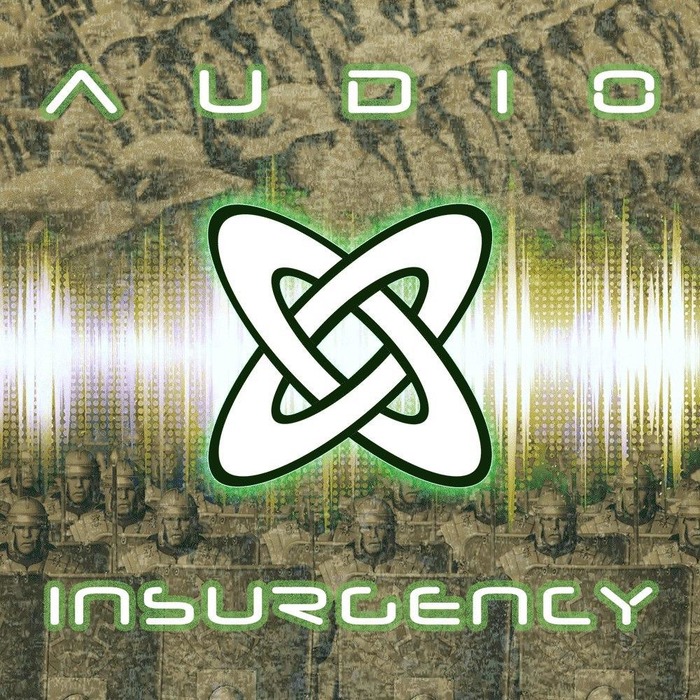 Use of music does not imply endorsement by the musicians of our views, or us of theirs.
Fourteen new truth seeking tunes aimed at raising the spirits and invigorating the mind, this week including psychedelic rock among the myriad of other Caucasian created genres.
Space harps and theremins start us off courtesy of Danish dream-folk producer Halindir, followed by the Pink Floyd laced ambient beats of synthwave producer Holon.
Soundfarm open with punk bass and pig noises building into an eighties groove reminiscent of Enigma, before the unmistakable keys and tones of Xurious and Hiraeth take over for a slow paced glitterball assault.
Gnostic nationalists Black Magic SS go for gothic vocals, indie guitar and disco beats, contrasting with the stripped back shaman's drum and melancholy of For Null.
Corazzata Valdemone transform the heart beat into martial industrial with kettle drums, building up to the technical electronica and screaming guitar soloes of Dav Dralleon's title track to his new album.
Wellicoruss start the metal section with horn ensemble chase scene and vocal harmonies, while Wolfheart keep to the classical arrangements, but re-imagined through lead guitar and a double-kick drum pedal.
Ultacocks keep the punk flame burning with an old school RAC cover version, allowing Heritage to light the blue touch paper and explode with a blast of current year hatecore.
Грома Глас have finally found a use for their school recorder lessons, adding it to black metal and managing to amaze with yet another obscure instrument combination.
Folk metal next as Mornir slow the tempo for a traditional ballad with viking overtones, before St Friendship sees the show out with a heartfelt old-time spiritual number and a plea to our people not to be deceived.
Halindir, Holon, Soundfarm, For Null,
Corazzata Valdemone, Dav Dralleon
& St Friendship are at Soundcloud
Xurious & Hiraeth are at Bitchute
Heritage are at OPOS Records
Wellicoruss are at El Puerto Records
Ultracocks are at Old School Records
Black Magick SS are at Hammerstorm
00:23 Halindir - Jylland VI - NEW




03:43 Holon - If Only For A Moment - NEW




08:51 Soundfarm – Punkreich - NEW




12:32 Xurious and Hiraeth – We're Gonna Make It - NEW




16:42 Black Magick SS - Get Out – NEW




22:01 For Null - Sleepers Dream (Storm Remix) - NEW




25:43 Corazzata Valdemone - Bist du Nun Frei - NEW




29:13 Dav Dralleon – Everflame – NEW




36:34 Wellicoruss - Siberian Heathen Horde - NEW




41:58 Wolfheart - Hail of Steel - NEW




47:58 Ultracocks - Europa Awake! - NEW




50:48 Heritage – El Miedo No Existira - NEW




55:10 Thunder Voice – Nature's Fierce Anger




03:01 Mornir - Lebenshauch (feat. Theresa Mehringer) - NEW




09:00 St Friendship – Sapphire Eyes – NEW
Presented by Sven Longshanks
Sven Longshanks: Audio Insurgency 101 – AAI 042320
Download
The Audio Insurgency will be back on Radio Albion next Thursday at 2.30pm EDT/ 7.30pm GMT.
See the daily radio schedule for more pro-White audio available for download
Join the chatroom and follow the feed
Artwork by Gideon
We can accept donations sent to this Bitcoin wallet number:
1L8orB31d6Bu1fymUgcWN3ByoedL6bNaM2
Radio Albion on Gab
Subscribe in a reader
Radio Albion Full Screen Player Low-Quality
Radio Albion Full Screen Player Hi-Quality
Radio Albion Android Player Low-Quality
Radio Albion Android Player Hi-Quality