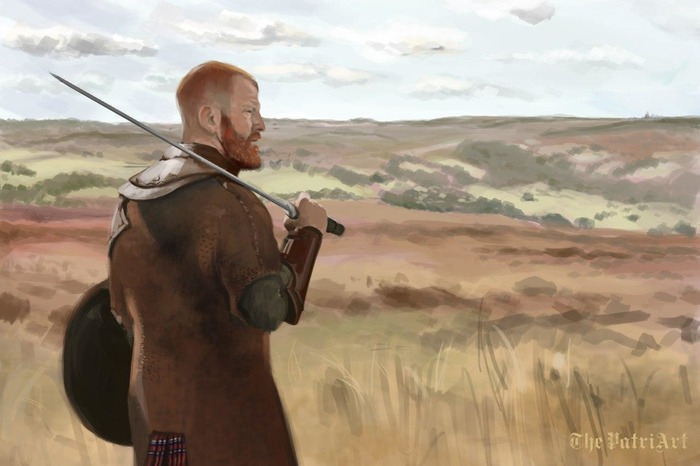 Use of music does not imply endorsement by the musicians of our views, or us of theirs.
Sven Longshanks is at the helm for another voyage on the ocean of sound that is the White man's contribution to the current world music scene.
Boxkhar starts the show with a classic ambient number with triphop beats and squelchy bass in a Coldcut style, followed by Swedish retro king Don Dellpiero blending an understated influence from Cyndi Lauper in amongst the eighties loops.
The Decency stays with the decade of big hair and tips his hat to Phil Collins, crafting a piece of perfect pop that will be swimming round your head for days.
Syn drums and lazer guns herald the appearance of Hiraeth set to a Blondie bassline created by Synthicide, with more new wave influences up next from Music for Freight Elevators.
Tiwaz Tunes drops truth bombs from Louis Farrakhan onto eighties pirate radio, while Mythical Vigilante sharpens up the hi-hats adding layers of melodic synth rounds.
Blut Adler finishes the electronica section with hyped up Kraftwerk sounds, building to an Adler finale of glorious cacophanous keyboards.
Blot hit the guitar section running with frantic top string strumming and exotic riff structures contrasting with the catchy oi! and witty lyrics of Stronghold.
Fort Ros open with killer riffs moving into speed metal topped with Viking evensong, leaving the pipes to prepare the way for a new single from Stozhar sounding like a turbo charged version of Alkonost.
Zmey Gorynich mix Latin flavours in to lighten the mood before Sacrficia go deep and dark with an orchestral black metal masterpiece with a great string section at the end.
St Friendship plays us out with an old time spiritual full of emotion among the layered harmonies and vocal modulations.
Boxkhar, Don Dellpiero, The Decency, Synthicide, Mythical Vigilante, Adler Artistry & St Friendship – Soundcloud
Tiwaz Tunes – Bitchute
Blot & Zmey Gorynich – Independent Release
Fort Ros & Stozhar - VK
Stronghold - Ravenhammer
Sacrificia – Scars of Eternity
Музыка Для Грузовых Лифтов - Hammerstorm
00:53 Boxkhar - Holier Than Thou
04:07 Don Dellpiero – Never Ending Summer - NEW
09:09 The Decency – Do You Feel It - NEW
14:01 Synthicide – Hiraeth – Sunset Over the West New Wave Remix - NEW
18:11 Музыка Для Грузовых Лифтов – Плёнка – NEW
22:35 Tiwaz Tunes - From the Ashes - NEW
26:33 Mythical Vigilante – Used and Abused - NEW
30:16 Kavinsky - Testarossa Autodrive - Blut Adler Remix - NEW
35:17 Blot - Scales of Ancient Stride - NEW
41:25 Stronghold - Tracksuit Gangsters - NEW
44:53 Форт РосЪ - В тени креста – NEW
49:41 Stozhar - Goy, Kupala! – NEW
56:29 Zmey Gorynich - Dance on the Floor (J.Lopez & Pitbull cover) - NEW
00:35 Sacrificia - Испытание водой и огнём
12:50 St Friendship – Heavenly Body – NEW
Presented by Sven Longshanks
Sven Longshanks: Audio Insurgency 114 – AAI 072320
Download
The Audio Insurgency will be back on Radio Albion next Thursday at 3pm EDT/ 8pm GMT.
See the daily radio schedule for more pro-White audio available for download
Join the chatroom and follow the feed
Artwork by PatriArt
We can accept donations sent to this Bitcoin wallet number:
1L8orB31d6Bu1fymUgcWN3ByoedL6bNaM2
Radio Albion on Gab
Subscribe in a reader
Radio Albion Full Screen Player Low-Quality
Radio Albion Full Screen Player Hi-Quality
Radio Albion Android Player Low-Quality
Radio Albion Android Player Hi-Quality