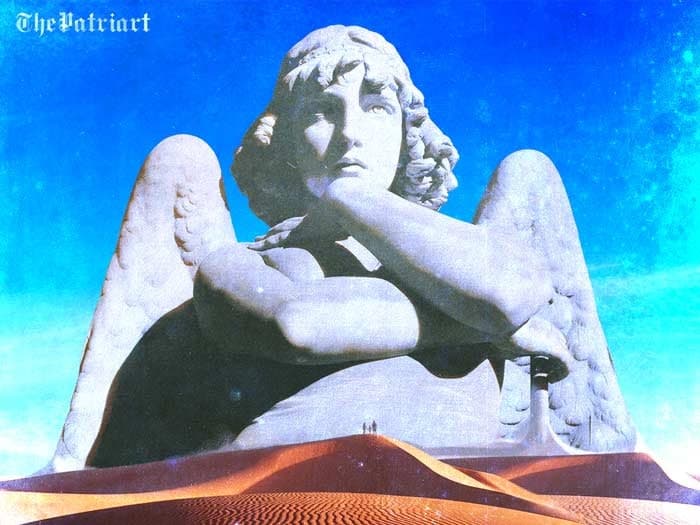 Use of music does not imply endorsement by the musicians of our views, or us of theirs
From electronica to black metal, the White man has always made the best music and the Audio Insurgency is a celebration of that.
Bleach For the Stars makes his violin sound like a variety of different instruments adding colour to the beats, while Holon brings body-popping rhythms and layers of mechanical sound to finish his construction.
Xurious goes for a laid back bassline with balaeric overtones to show his sonic mastery, before TourDeForce open the throttle for a fast-paced new wave number with Christian Ryder's thoughtful vocals.
Formalin show an eighties influence with their chorus backed by modern aggro-tech sensibilities, followed by the gothic melodies and hammer horror studios metal of Goat Fetus.
Percival Schuttenbach get the place moving with a frantic folk metal piece in time for the staccato hardcore of Les Eburons and the transmuted anger of White Guard.
Obscura Religio enter the epic power metal realm with soaring guitars and growled vocals with Abstrakt using a similar technique, but with more blast beats and sounding a bit like Varus.
Einherjer begin like Brahmastra before bringing back the art of the chorus alongside viking rhythms, leading us to the machine gun riffs and accordion delights of Varang Nord.
Kanonenfieber start slow before breaking into tight bursts of snare rolls and mournful guitars with a very militaristic feel, reminding one of both Slayer and DST in parts.
Hiraeth finishes off the selection with an acoustic ballad from her new album.
Abstrakt – Inverse Records
Bleach for the Stars - Bleach for the Stars
Einherjer – Napalm Records
Formalin - Neuwerk
Goat Fetus – Sepulchral Silence
Hiraeth, Holon – Soundcloud
Kanonenfieber – Noisebringer Records
Les Eburons – Hyperboree Productions
Obscura Religio – Spotify
Percival Schuttenbach – Patronite.pl
Tour De Force – My Owl Music
White Guard – Midgard Records
Varang Nord – Sliptrick Records
Xurious – Internet Release
01;22 Bleach For the Stars – To the Hills - NEW
06:58 Holon - Vast Datascapes Ripe For The Taking NEW
13:15 Xurious - Why We Fight
18:15 Tour De Force – For Our Lost Empire - NEW
22:34 Formalin - Tear Down My Prison (Adrenalinmix by Steril) – NEW
26:36 Goat Fetus - Into the Maelstrom - NEW
30;14 Percival Schuttenbach - Oberek
31:44 Les Eburons - Ma Guerre - NEW
35:03 White Guard - Kill Their Gods - NEW
38:33 Obscura Religio - Zur Frage Des Seins – NEW
44:29 Abstrakt - Prophet of Fire – NEW
52:00 Einherjer - Listen to the Graves - NEW
59:10 Varang Nord – Stuojīs – NEW
04:00 Kanonenfieber - Die Shlacht bei Tannenberg – NEW
12:43 Hiraeth - We Are the West - NEW


Presented by Sven Longshanks
Sven Longshanks: Audio Insurgency 145 – AAI 030421
Download



The Audio Insurgency will be back on Radio Albion Thursday at 3pm EDT/8pm BST.
See the daily radio schedule for more pro-White audio available for download
Join the chatroom and follow the feed
We can also accept Etherium sent to this wallet:
0xDfD578999B6FBc1F9e31574a48096209166F7589
Radio Albion on Gab


Subscribe in a reader
Radio Albion Full Screen Player Low-Quality
Radio Albion Full Screen Player Hi-Quality
Radio Albion Android Player Low-Quality
Radio Albion Android Player Hi-Quality