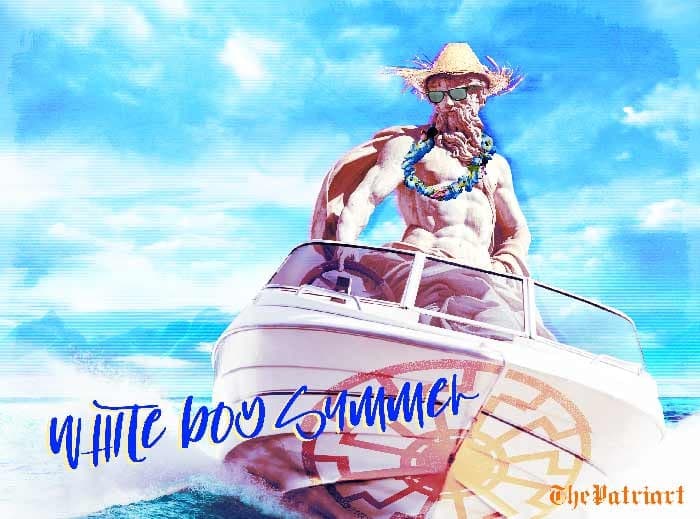 Use of music does not imply endorsement by the musicians of our views, or us of theirs
Extra time and special requests on tonight's show, featuring the best new music on the alternative scene that shows obvious European influence.
Formalin begin with a warning about hedonism set to slow paced electro with guitars, followed by Clan of Xymox picking up the pace and drawing attention to the modern world's similarity to '1984'.
Blac Kolor show a techno influence while exhorting us to go to Church and Perturbator goes cyberpunk in a shout out to House Carl.
Revizia turn up the distortion for a techno stomp, leading us into the dark electro beats and Russian melodies of Sacrothorn.
Forerunnerx keeps going with the aggrotech and a helicopter bassline, before Fixions adds a classical arrangement mentality to the audio uprising.
Erberderber keeps the flag flying for the old east-end singalong and The Rebells take us back to the heyday of the Klan, with a country and western cover version.
Nergard bring a symphony orchestra to the power metal party and Celtian show their folk metal roots with strings and tin whistles.
Gjeldrune roll their Russian Rs and get the accordions out, before Sober Charge get serious again with chunky riffs and slavic choruses.
Legion of St George play a punk classic with great lyrics for Elephantine and Blutrein show why they are one of the best German RAC bands out there.
Skaldensang play melodic pagan metal with a hint of menace and Mortgarten open the throttle for a symphonic black metal race to the finish, where they are greeted by JD Solway and Laura Musica with harp and soprano.
Formalin – Formalinmusic.com
Erberderber, JD Solway and Laura Musica – Patriotic Arts Community
Blac Kolor - Aufnahme
Blutrein – Tinnitus Records
Celtian – Maldito Records
Clan of Xymox – Metropolis Records
Fixions, Forerunnerx, Gjeldrune, Sacrothorn – Self Released
Legion of St George – Midgard
Mortgarten – Inner Wound Recordings
Nergard – Nergardmusic.com
Perturbator – Blood Music
Revizia – Soundcloud
Skaldensang – Unsigned
Трезвый Заряд – OPOS Records
The Rebells – A.S.
01:08 Formalin - Love and Nihilism - NEW
05:33 Clan Of Xymox - Big Brother - NEW
11:27 Blac Kolor - The Only Way - NEW
15:51 Perturbator - Death of the Soul - NEW
19:47 Revizia - Hell March - NEW
23:43 Sacrothorn - Пробивая дно – NEW
26:57 Forerunnerx – Prototype 87 - NEW
30:33 Fixions - Vobis Furor – NEW
33:59 Erberderber - London Has Died
38:38 The Rebells - Stand Up And Be Counted
41:19 Nergard - Beneath Northern Skies - NEW
46:33 Celtian - Sendas de Leyenda - NEW
51:32 Gjeldrune - Flames of the Riot – NEW
56:28 Трезвый Заряд - Солдаты Одина – NEW
59:30 Legion of St. George - Foreign Aid Farce
03:19 Blutrein - Unser Schicksal – NEW
08:15 Skaldensang – Nordland - NEW
12:46 Mortgarten - To Victory – NEW
18:21 JD Solway and Laura Musica - Beneath my Wings – NEW
Presented by Sven Longshanks
Sven Longshanks: Audio Insurgency 161 – AAI 070121
Download



The Audio Insurgency will be back on Radio Albion Thursday at 3pm EDT/8pm BST.
See the daily radio schedule for more White Positive audio and video
Join the chatroom and follow the feed
We can also accept Etherium sent to this wallet:
0xDfD578999B6FBc1F9e31574a48096209166F7589
Radio Albion on Gab


Subscribe in a reader
Radio Albion Full Screen Player Low-Quality
Radio Albion Full Screen Player Hi-Quality
Radio Albion Android Player Low-Quality
Radio Albion Android Player Hi-Quality