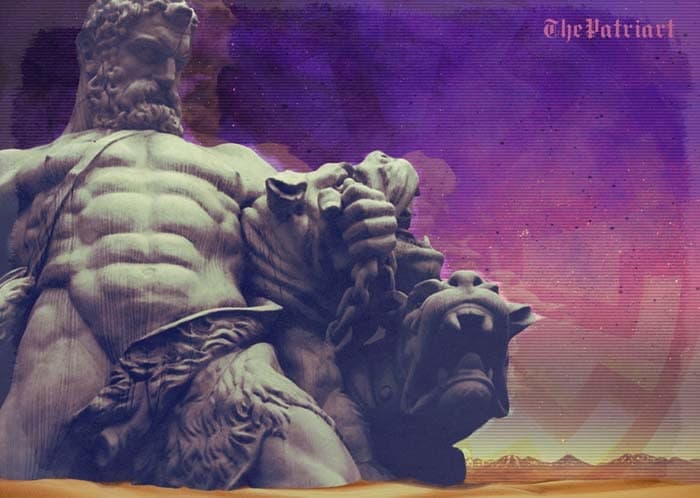 Use of music does not imply endorsement by the musicians of our views, or us of theirs
Innovative synthwave, atmospheric black metal, gothic, folk metal, melodeath and other genres from the European alternative scene.
Halindir begins by returning to his roots with shamanic drums, pixie pipes and harp, followed by the apocalyptic ambient of Teknein featuring samples from David Lane.
Dizz D'ark gets the kick drum going with top-end minimal melodies, before Fourth Density goes haywire with synth loops and funky bass flying around in a Fixions style.
Gost goes for postpunk with crisp production and gothic vocals, leading us into punchy up-tempo industrial with Electro Synthetic Rebellion.
Alex and Lazerpunk add helicopter bass with a nonchalant vocal line to finish the electronica section and Projekt 88 start the next half New York punk style.
Brigada Totenkopf have a tight rhythm section with unmistakably Spanish growls, contrasting with the slow paced symphonic death metal of Aspirations.
Sgurr mor starts with lone bagpipes calling the lead guitar into existence, before blasting off into hyperspace with Groza sounding reminiscent of Russia's Sacrificia.
Netherbird continue with the turbo charged riffs adding a chorus and classical influences in the solos, leaving it to Kholst to finish with harps, acoustic guitar and Russian folk harmonies.
Halindir – Soundcloud
Teknein – Argent Beacon
Dizz D'ark, Fourth Density, Electro Synthetic Rebellion, Lazerpunk, Groza, Netherbird – Self Released
Gost – Century Media
Projekt 8.8 – PC Records
Brigada Totenkopf – Waffenbruder Productions
Aspirations – Xzona.su
Sgurr Mor – Rotten Heart Productions
01:01 Halindir - Cold Milk, Unspilled - NEW
04:48 Teknein - O.R.I.O.N. - NEW
10:02 Dizz D'ark - Fragments Of Freedom - NEW
14:22 Fourth Density – Σ - NEW
19:38 Gost - The Fear - NEW
23:51 Electro Synthetic Rebellion - Dark Forces - NEW
28:56 Alex and Lazerpunk – Death Dance - NEW
32:51 Projekt 8.8 - Meine Heimat - NEW
37:12 Brigada Totenkopf - La Hora Final - NEW
42:52 Aspirations - Сама Смерть – NEW
50:50 Sgurr Mor - An Gleann Mor – NEW
00:17 Groza - The Redemptive End – NEW
09:06 Netherbird - Carnal Pentiment – NEW
14:55 Холст - Грешный Человече – NEW


Presented by Sven Longshanks
Sven Longshanks: Audio Insurgency 167 – AAI 081921

Download



The Audio Insurgency will be back on Radio Albion Thursday at 3pm EDT/8pm BST.
See the daily radio schedule for more ethnocentric audio and video
Join the chatroom and follow the feed
We can also accept Etherium sent to this wallet:
0xDfD578999B6FBc1F9e31574a48096209166F7589
Radio Albion on Gab


Subscribe in a reader
Radio Albion Full Screen Player Low-Quality
Radio Albion Full Screen Player Hi-Quality
Radio Albion Android Player Low-Quality
Radio Albion Android Player Hi-Quality