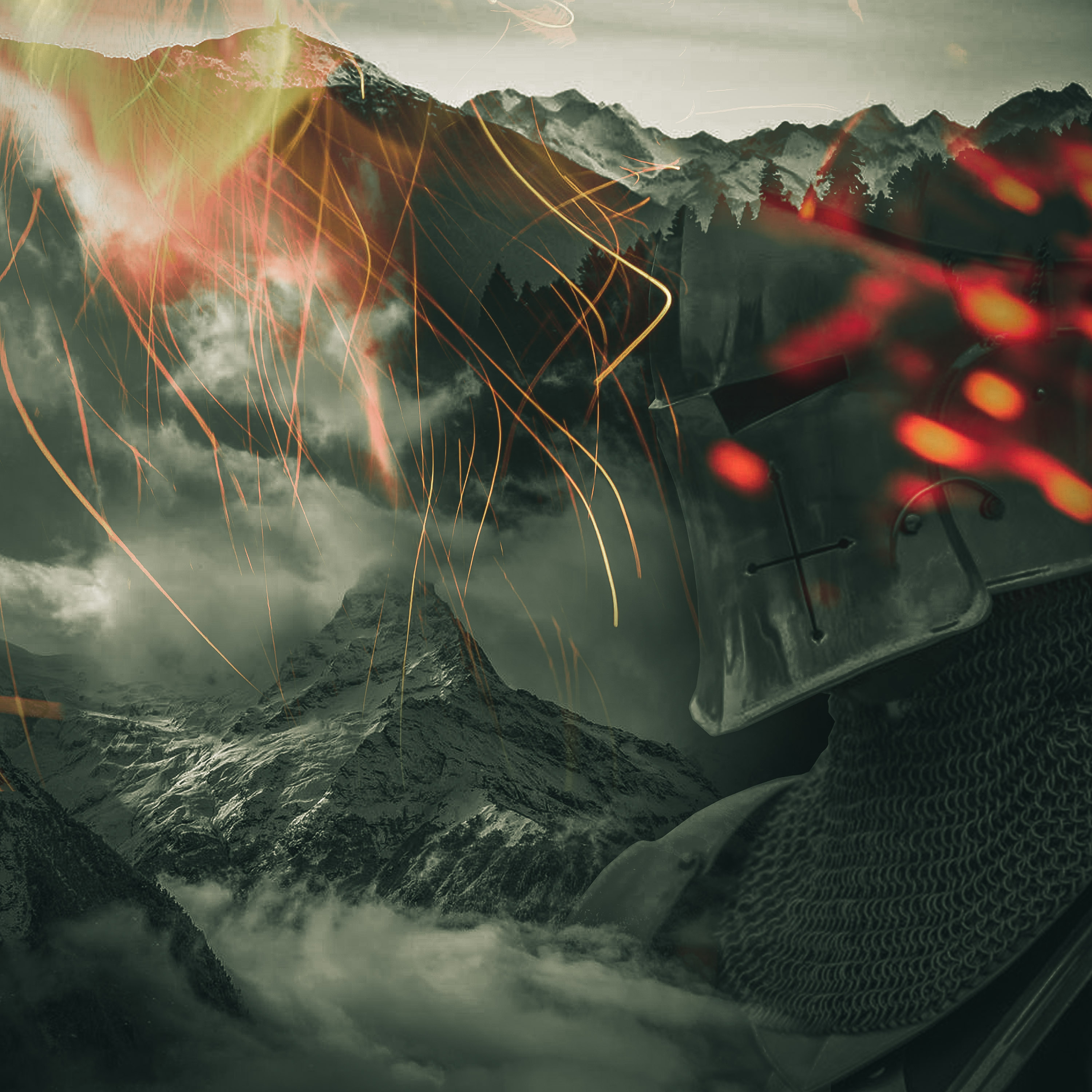 Use of music does not imply endorsement by the musicians of our views, or us of theirs.
Guest host Faeros spins the latest truth seeking tunes and new Nationalist music from around the globe, showing that White guys will always have the best music.
Confident of Victory begin with a triumphant metal number topped with a killer chorus, followed by the raw angst of original Russian rabble rousers Kolovrat singing in English for once.
Treueschwur keep to the melodic metal with call and response vocals with a hint of hardcore and then we are into the industrial synth sounds of Portugal's Ordo De Ignis.
Darksynth from Hubrid next, with a metal influenced bass line before We Are Magonia add harmonies and samples to the distorted disco beats.
Holon goes electro and adds texture to the audio delights with exotic keys and staccato bass stabs, while Cult of Neon brings in a dance floor groove with plenty of pacing and contrast between musical elements.
Elessar brings familiar sounds from his past, building up layer upon layer of melody before the cow punk of Jack Hwite meets up with the triphop of ForNull, only to be remixed by Synthicide. Nice cowboy guitar in this one.
Experimental electronica next with the exquisite vocals of St Friendship leading into the strings of a cinematic piece from Germany's Tresalis.
Holdaar ease us back into the black metal with strings and soprano before the fast and furious folk metal of Rime, who have an instrument that sounds like masses of crickets singing.
Entropie get plenty of energy going mixing mental hardcore with more traditional riffs and rhythms, before new artist Traversing the Divide finishes the selection with a slice of highly technical progressive metal.
Confident of Victory are at OPOS Records
Kolovrat are at Hammerstorm
Treueschwur are at Gjallarhorn Klangschmiede
Ordo De Ignis, Hubrid,
Cult of Neon,
We Are Magonia, Holon, St Friendship & Tresalis are at Soundcloud
Elessar, Synthicide & Traversing the Divide are at Youtube
01:02 Confident of Victory – Heiliges Band - NEW




05:45 Kolovrat – Who's Your Master - NEW




10:04 Treueschwur - Jetzt Erst Recht - NEW




13:37 Ordo De Ignis – Life is a Flame - NEW




17:51 Hubrid – Haine - NEW




21:18 We Are Magonia – The Living Will Envy the Dead - NEW




26:03 Holon – Out of Reach - NEW




31:18 Cult of Neon – Memories of Her - NEW




35:36 Elessar – Patterns - NEW




40:08 Jack Hwite - Western Apocalypse Now (Synthicide Remix) - NEW




44:36 St. Friendship – Lone Wolf - NEW




48:30 Tresalis – The Flowers of Evil - NEW




52:06 Holdaar – Lokot Rus




59:08 Изморозь - Лавка смерти




03:22 Entropie – Bloom




08:12 Traversing the Divide – The Void – NEW
Presented by Faeros
Faeros: Audio Insurgency 84 – AAI 122619
Download
The Audio Insurgency will be back on Radio Albion next Thursday at 3pm EDT/ 8pm GMT with Blut Adler as guest host.
See the daily radio schedule for more pro-White audio available for download
Join the chatroom and follow the feed
Artwork by Wambola
We can accept donations sent to this Bitcoin wallet number:
1L8orB31d6Bu1fymUgcWN3ByoedL6bNaM2
Radio Albion on Gab
Subscribe in a reader
Radio Albion Full Screen Player Low-Quality
Radio Albion Full Screen Player Hi-Quality
Radio Albion Android Player Low-Quality
Radio Albion Android Player Hi-Quality