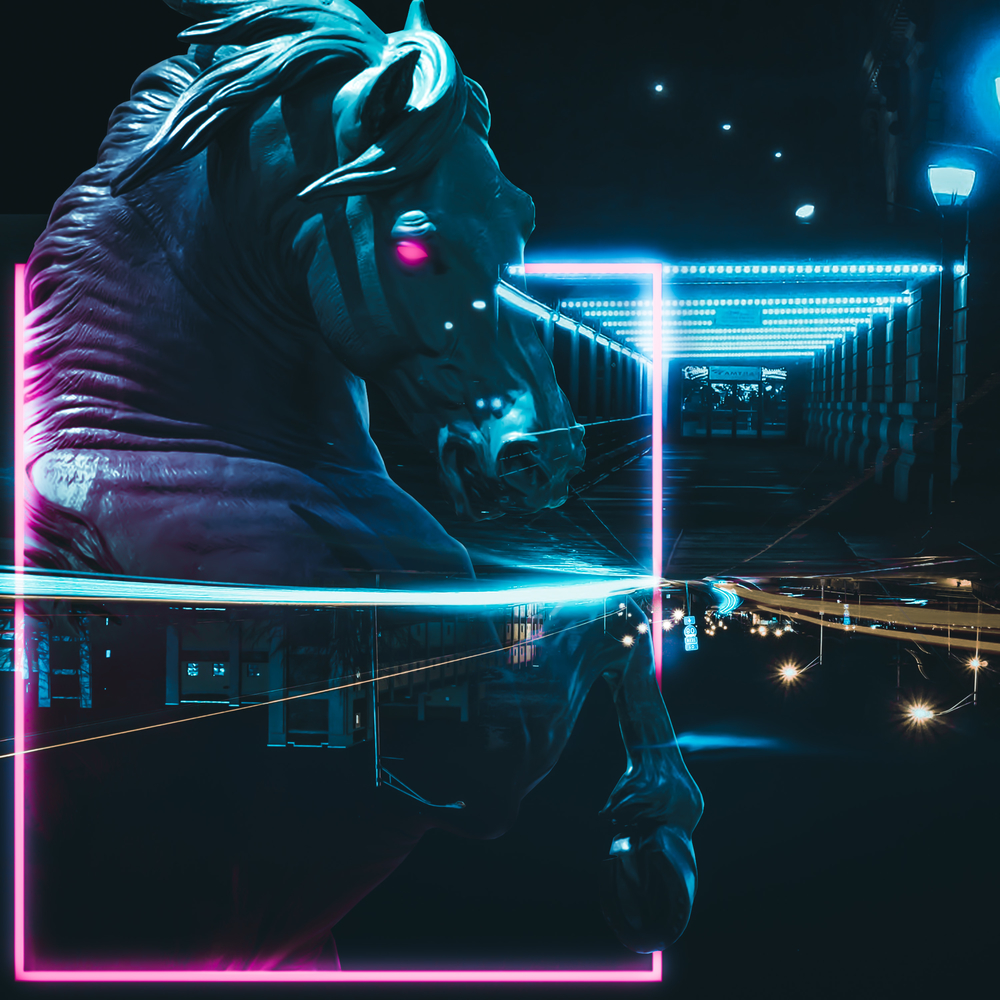 Use of music does not imply endorsement by the musicians of our views, or us of theirs.
FEMA Camp Band Leader is our guest host tonight spinning truth seeking synthwave and reactionary rock from all around the pro-White and passive-White world.
Lo-fi Swedish maestro Andreas Johansson starts proceedings with a laid back bassline and quirky keyboards, warming us up for the cyber jazz and funky percussion of French artist Efilheim.
Iceland's Revolt is blending black metal rhythms with Vangelis style keys and showing a Faeros influence, before Halindir chills us out again with cyber flutes and how you would imagine a lyre might sound.
Mojave brings a frequency change as the sub bass kicks in, with an early house influence in there among the skippety rhythms.
Blutzeugen bring the noise for the first of the metal tracks with plenty of chugging riffs and powerful vocals, followed by the menacing keyboards and catchy chorus of new Industrial/metal band Fremde im eigenen Land.
RAC Kings Macht und Ehre are back with the anthemic single 'He was Right' before Northrend's blend of viking metal and progressive rock takes over.
Ostfront keep the hard rock vibes going with twin guitars and aggressive chorus, while Notwehr wind the metal down with overtones of 'Echo Beach' in a punk ballad.
Kettle drums, horns and strings herald the entrance of Tresalis who really do shine with their cinematic pieces, leading the way into the horror movie on a chipboard darksynth of We Are Magonia.
Wolfsschanze appears with a cheerful house tune reminiscent of Vanguard's 'Brighter Future' and
Holon rounds the podcast off with a simple keyboard refrain that builds over the bassline before changing direction.
FEMA Camp Band Leader can be found HERE
Andreas Johansson, Revolt, Halindir, Mojave,
Efilheim, We Are Magonia,
Tresalis & Holon are at Soundcloud
Fremde im eigenen Land are at 88.nsm
Northrend are at Hammerstorm
Ostfront are at Das Zeughaus
Wolfsschanze is on Youtube
00:24 Andreas Johansson - Tiwaz Tunes - One Ring - NEW




04:05 Efilheim – Megacity - NEW




08:49 Revolt – Synir Solarinnar - NEW




11:49 Halindir - Comfy XIV - NEW




13:27 Mojave – Azure - NEW




16:40 Blutzeugen ‎- Dem Feind Entgegen




20:36 Fremde im eigenen Land (F.i.e.L.) - Deutschland Lebt - NEW




25:50 Macht und Ehre – Er War im Recht - NEW




30:00 Northrend - Return to Asgard - NEW




34:34 Ostfront – Ostfront - NEW




38:51 Notwehr ‎- Scheinheiliger Kamerad




43:10 Tresalis - A Wonderful Place - NEW




47:39 We Are Magonia - Master Of Horror - NEW




51:46 Wolfsschanze – Zenith - NEW




53:55 Holon - Crux Of The Matter - NEW

Presented by FEMA Camp Band Leader
FEMA Camp Band Leader: Audio Insurgency 82 – AAI 120519
Download
Aryan Audio Insurgency will be back on Radio Albion Thursday at 3pm EDT/ 8pm GMT
See the daily radio schedule for more pro-White audio available for download
Join the chatroom and follow the feed
Artwork by Wambola
We can accept donations sent to this Bitcoin wallet number:
1JePDkYWWNvRF4AQQX4SHrKcWudSQ8KHuc
Radio Albion on Gab
Subscribe in a reader
Radio Albion Full Screen Player Low-Quality
Radio Albion Full Screen Player Hi-Quality
Radio Albion Android Player Low-Quality
Radio Albion Android Player Hi-Quality