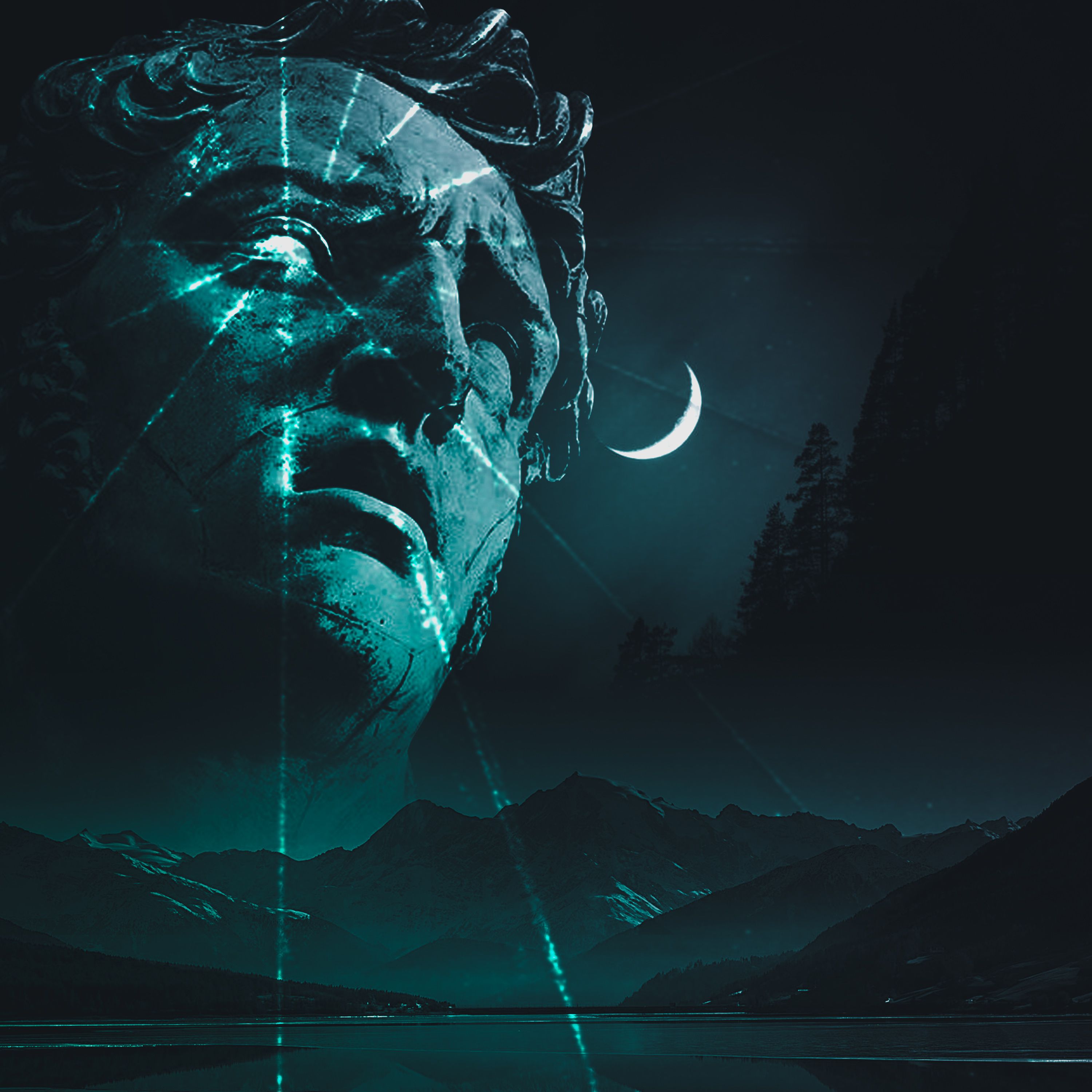 Use of music does not imply endorsement by the musicians of our views, or us of theirs.
Sven Longshanks and Halindir go back in time to find the best tunes of 2019 for an end of year special lasting over 2 hours in length and packed full of the very best music, made by the very best people.
Synthwave Redneck begins with a cheery banjo melody set to an uplifting euro-beat backbone, followed by more musical happiness in a dreamwave tune from Twenty One's collection.
One of Holon's later epics is next, a funky number with a faster tempo and a hint of a guitar riff, blending nicely with another prolific artist Document Lambda, whose undulating bassline could have jumped straight out of a Late eighties Yello album.
Tapecult keeps the nineties dancefloor vibe going in a Cybernazi style and then we head over to the dark side for Cult of Neon.
Amalec's choral masterpiece follows, with crusader lyrics about choirs of saints set to a thumping beat with plenty of chopped up samples.
Stalingrad Valkyrie give us a taste of the soaring female voices coming later, set to an industrial beat with plenty of orchestral flourishes.
FemaCampBandLeader takes us back to the techno, with a burbling bassline meandering through wind chime samples and jazz influences.
St Friendship confounds all attempts to pigeonhole him, making beautiful understated music highlighting his unique voice and then we are into the metal, with a poem set to music and sung in soprano by Surtur's Lohe.
It could only be Znich and Rutvica to follow such an epic tune, with the Belarussian girls innocence fiercely defended by Znich's growl. Alkonost continue the female theme with angelic voices layered together and evoking images of birds in flight.
Morkvind come crashing in with a sea shanty sung from their Viking dragon boats, contrasting with Piarevaracien's strained singing style as their string section prepare us for the NSBM epic of the year from Nordglanz and a song that is over-brimming with all that is best about the genre.
DST's masterful 'Mein Kampf' follows, tighter than a gnat's chuff and with more precise timing than a Swiss watchmaker this is how thrash metal should be made.
Babooshka bounce back with grunge guitars, rave music and cartoon vocals and we finish with the epic 'Song for Sweden' by Uberfolk.
All music found at Soundcloud, 88.NSM, Hammerstorm, RAC-Forum or Youtube
01:48 Synthwave Redneck - Redneck V2




08:31 Twenty One - Bravery Game




15:25 Holon - In The End It Was Worth It




22:55 Document Lambda - Angry Nights




26:59 Tapecult - Hero Is Born




30:56 Cult of Neon – Hardwired




35:38 Amalec – Reconquista




41:01 Stalingrad Valkyrie - Heiliger Regen




47:38 FemaCampBandLeader - When Wind Throws Caution Back




53:15 St Friendship - More Than a Man




57:42 Surturs Lohe - Unter der Linden




04:33 Znich and Rutvica - Ой, над ракою




11:31 Alkonost - Хладный огонь ночи




18:05 Morkvind – Northstar




24:31 Piarevaracien – Zorka




30:41 Nordglanz - Walkyria




40:11 DST - Mein Kampf




47:57 Babooshka - Стань Скином!




53:29 Überfolk - Song For Sweden (Europa!)
Presented by Sven Longshanks and Halindir
Sven Longshanks and Halindir: Audio Insurgency 86 (Best of 2019) – AAI 010920
Download
The Audio Insurgency will be back on Radio Albion next Thursday at 3pm EDT/ 8pm GMT.
See the daily radio schedule for more pro-White audio available for download
Join the chatroom and follow the feed
Artwork by Wambola
We can accept donations sent to this Bitcoin wallet number:
1L8orB31d6Bu1fymUgcWN3ByoedL6bNaM2
Radio Albion on Gab
Subscribe in a reader
Radio Albion Full Screen Player Low-Quality
Radio Albion Full Screen Player Hi-Quality
Radio Albion Android Player Low-Quality
Radio Albion Android Player Hi-Quality