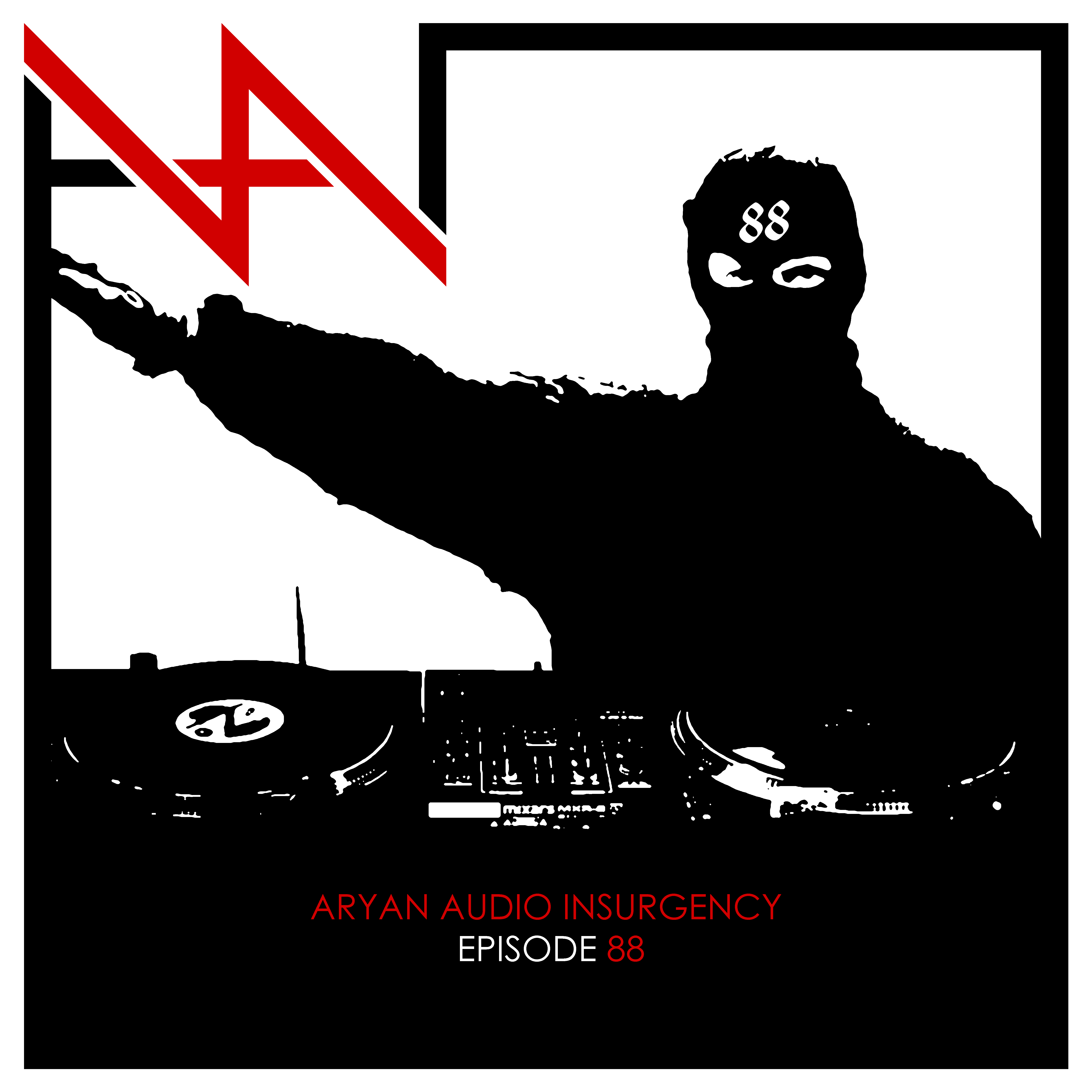 Use of music does not imply endorsement by the musicians of our views, or us of theirs.
Sven Longshanks hosts the 88th episode of your weekly slice of audio extremism (extremely good music), this week concentrating on the classical influences found among the synthwave and black metal artists.
Amalec start with viola trills and strings, building to a crescendo topped with female choirs and eventually more familiar sonic salvoes from the sequencers.
Holon follows with a Pink Floyd style intro laced with burbling synths and funky machine drums, taking you off into inner space and preparing the way for Moongates Guardian's tinkling pianos and brass build up to their Tolkein inspired black metal.
Ordo Rosarius Equilibrio's shamanic drums and menacing vocals sound reminiscent of Rome, mixing industrial flavours with neo-folk and then we are back into the synthwave with Traversing the Divide, utilising similar sounds to Hollywood Burns, but getting more experimental with the time signatures.
Cult of Neon hits the eighties button for a retro workout in an Ultravox style before Uriel bring the guitars out again, this time with female chorus and black metal growls to accompany the orchestral instruments.
Blut Adler continues with the strings and ivories for a self composed piano concerto leading us into the wild sounds of the Russian forests and Mondfinsternis' triumphant brass motifs.
Taking us to the stage from the orchestra pit, Ravenous charge up the guitars and the multi-layered vocals for a power metal crusader romp, contrasting nicely with For Null's laid-back Gorillaz style offering.
Salrosen close with a Gaelic influenced soundtrack piece, featuring male vocals, keys, ambient sounds and pipes.
Amalec, Holon,
Cult of Neon,
SALRØSEN
& Blut Adler are at Soundcloud
Ordo Rosarius Equilibrio & Ravenous are at Hammerstorm
Traversing the Divide,
Moongates Guardian, Uriel, Mondfinsternis
& For Null are at Youtube
02:17 Amalec – Sun in Time – NEW




10:22 Holon - Vault Of The Seeker - NEW




16:35 Moongates Guardian - Winter Song - NEW




22:06 Ordo Rosarius Equilibrio - Believe In Me [We Are One] [Do You Believe In Carnage Too] - NEW




26:25 Traversing The Divide – Invasion - NEW




33:45 Cult of Neon - Vêtu de Noir - NEW




37:41 Uriel - Blood Forest - NEW




41:32 Blut Adler - Piano Concerto No1 - NEW




50:07 Mondfinsternis – Blastjarna - NEW




52:14 Ravenous - Conquering the Sun - NEW




56:56 For Null - Their Game - NEW




02:02 SALRØSEN - Ireland - Only Try (feat. Michael Bradley) – NEW
Presented by Sven Longshanks
Sven Longshanks: Audio Insurgency 88 – AAI 012320
Download
The Audio Insurgency will be back on Radio Albion next Thursday at 2.30pm EDT/ 7.30pm GMT.
See the daily radio schedule for more pro-White audio available for download
Join the chatroom and follow the feed
Artwork by Blut Adler
We can accept donations sent to this Bitcoin wallet number:
1L8orB31d6Bu1fymUgcWN3ByoedL6bNaM2
Radio Albion on Gab
Subscribe in a reader
Radio Albion Full Screen Player Low-Quality
Radio Albion Full Screen Player Hi-Quality
Radio Albion Android Player Low-Quality
Radio Albion Android Player Hi-Quality